Lowongan Kerja Posisi Copy Writer (Associate, Operations) di PT Concentrix Services Indonesia
DESKRIPSI LOWONGAN KERJA
Post Date: 19 Feb 2023

Requisition #: R1374366

Location: Jakarta, Indonesia

Job Type: Operations Support

Please access the link below for the recruitment data protection notice, applicable for the region where you are applying, or access our Privacy Notice at the bottom of the page if you don't see the region where you are applying.

Data Protection Notice

Essential Functions/Core Responsibilities  

Participate in the planning, development, implementation and support of operational activities
Answer incoming calls, refer calls to appropriate person, and take messages
Respond to customer questions and requests, resolve complaints, and escalate issues as needed
Identify ways to streamline operational procedures between or within departments
Coordinate rewards and recognitions and other employee engagement activities on the floor

Candidate Profile  

Bachelor's Degree in related field from a four-year college or university with less than two years of relevant experience preferred
Strong communication skills, both written and verbal
Strong attention to detail
Sense of professionalism and ability to develop relationships
Self-starter, sense of urgency, and works well under pressure
Ability to multi-task, prioritize, and meet timelines on deliverable items
Proficient in Microsoft Office

Career Framework Role  

Performs routine assignments in the entry level of the Professional Career Band. Uses existing procedures to solve routine or standard problems. Typically requires a college or university degree or the equivalent work experience that provides knowledge and exposure to fundamental theories, principles and concepts. Develops competence by performing structured work assignments. Receives instruction, guidance and direction from others. 

Supplemental Geographical Information

RECRUITER ENTER THE APPLICABLE LANGUAGE:

UNITED KINGDOM- EXCLUDE HIGH SCHOOL INFORMATION IN CANDIDATE PROFILE SECTION

PHILIPPINES  

• Minimum of two years of college education. No prior call center experience is required

• Ability to think clearly and can explain simple issues effectively, both written and verbally

INDIA  

• Ability to effectively communicate, both written and verbally

• Listen attentively to customer needs and concerns; demonstrate empathy

• Clarify customer requirements; probe for and confirm understanding of requirements or problem

• Confirm customer understanding of the solution and provide additional customer education as needed

• Ability to learn including strong problem solving skills

• Demonstrate strong probing and problem solving skills

• Should be able to handle complex queries

• Should be able to resolve customer queries independently 

Disclaimer  

The above statements are intended to describe the general nature and level of work being performed by people assigned to this job. They are not intended to be an exhaustive list of all responsibilities, duties, and skills required of personnel working within this job title.

Concentrix is an equal opportunity employer. Concentrix evaluates qualified applicants without regard to race, color, religion, gender, national origin, age, sexual orientation, gender identity or expression, protected veteran status, disability status or any other legally protected characteristic.

–
Informasi Tambahan Lowongan Kerja
Tingkat Pekerjaan : Tidak Terspesifikasi
Kualifikasi : Tidak terspesifikasi
Pengalaman Kerja :
Jenis Pekerjaan :
Spesialisasi Pekerjaan : Seni/Media/Komunikasi, Hubungan Masyarakat / 504, 141
Informasi perusahaan Pemberi Kerja, PT Concentrix Services Indonesia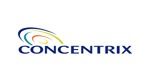 About Concentrix: Concentrix,is a technology-enabled global business services company (Nasdaq listed: CNXC) specializing in customer engagement and improving business performance for some of the world's best brands. Every day, from more than 40 countries and across six continents, our staff delivers next generation customer experience and helps companies better connect with their customers. We create better business outcomes and differentiate our clients through technology, design, data, process, and people. Concentrix provides services to clients in ten industry verticals: automotive; banking and financial services; insurance; healthcare; technology; consumer electronics; media and communications; retail and e-commerce; travel and transportation; energy and public-sector. We are Different by Design.
Informasi Tambahan Perusahaan PT Concentrix Services Indonesia
Ukuran Perusahaan : Lebih dari 5000 pekerja
Waktu Proses Lamaran : 26 hari
Industri : Call Center/IT-Enabled Services/BPO
Tunjangan dan Lain-lain : Asuransi kesehatan, 5 days working
Lokasi : Jakarta Raya


Kami menghimbau agar Anda tidak memberikan bayaran apapun kepada perusahaan atau individu saat Anda mengirimkan lamaran pekerjaan.