Lowongan Kerja Posisi Senior Copywriter di PT Daily Dinamika Kreasi
DESKRIPSI LOWONGAN KERJA
Job description & requirements

Female Daily Network is dedicated to producing high-quality content that empowers and inspires our audience to feel confident and beautiful. We believe in the transformative power of beauty and strive to create content that celebrates diversity and individuality.
About the Role:
We are seeking a highly creative and talented senior copywriter to join our team. The ideal candidate will have a great sense of creative ideation and a passion for the beauty industry. As a senior copywriter, you will be responsible for creating engaging and compelling content that captures the voice of our brand and connects with our audience.
Responsibilities:
Write and edit a wide range of beauty-related content, including articles, product descriptions, social media posts that correlate with the marketing need.
Ideate and execute creative concepts that align with the brand's voice and messaging.
Collaborate with the content and marketing teams to develop and execute content strategies that drive engagement and conversions.
Stay up-to-date on industry trends and incorporate this knowledge into content.
Ensure all content is accurate, error-free, and meets the company's standards for quality.
This is not for an editorial position.
Requirements:
A minimum of 5 years of experience as a copywriter, with a focus on the beauty industry is a plus.
Excellent writing, editing, and proofreading skills, with a strong attention to detail.
Proven ability to generate creative and compelling content ideas.
Excellent communication skills, both written and verbal.
Strong collaboration and teamwork skills.
Ability to work independently and manage multiple projects simultaneously.
Bachelor's degree in English, Journalism, Marketing, or a related field.
If you're passionate about the beauty industry and have a talent for creative writing, we'd love to hear from you. Please submit your resume and a writing sample that showcases your creative ideation and writing skills.
Skills
Copywriting
Copywriting & Editing
Content Creation
Content Management
Culture


• Autonomy of decisions in our respective areas of work, we respect your expertise and we don't want to box you in.

• Open culture, we like to listen to one another

• Collaborative environment

•We believe in the power of youth and endless, regenerating ideas

About the company
–
Informasi Tambahan Lowongan Kerja
Tingkat Pekerjaan : Tidak Terspesifikasi
Kualifikasi : Tidak terspesifikasi
Pengalaman Kerja :
Jenis Pekerjaan : Penuh Waktu
Spesialisasi Pekerjaan : Seni/Media/Komunikasi, Periklanan / 504, 100
Informasi perusahaan Pemberi Kerja, PT Daily Dinamika Kreasi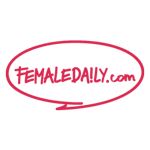 Female Daily is Indonesia's No.1 beauty destination on a mission to revolutionise the way Indonesian women discover, share and buy beauty products, services & cosmetics. It's home to the largest female online community and beauty enthusiast where content, the community meets commerce.
Here at Female Daily, we think beauty is the HAPPINESS you feel every day from the little things. We love mornings with a great cup of coffee in the pantry, sharing nail polish shades after lunch, and having open discussions about our brand, vision, goals and the remarkable ways to achieve them.
FEMALE DAILY is all about empowering women through happiness from small acts of joy, like opening a new tube of lipstick. FEMALE DAILY is about YOU We want to bring out the inner beauty already engrained in women of all sizes, shapes, and ages, and help you share that with the world.
Also, we are proud to tell you that Female Daily is now part of Detik Network under Transmedia Group
Informasi Tambahan Perusahaan PT Daily Dinamika Kreasi
Ukuran Perusahaan : 201 – 500 pekerja
Waktu Proses Lamaran : 29 hari
Industri : Entertainment / Media
Tunjangan dan Lain-lain : Asuransi Gigi, Tip, Asuransi kesehatan, Olahraga (contoh: pusat kebugaran), Parkir, Penglihatan, Kasual (contoh: Kaos), Laptop & Fasilitas Kantor, Hybrid
Lokasi : Jakarta Raya


Kami menghimbau agar Anda tidak memberikan bayaran apapun kepada perusahaan atau individu saat Anda mengirimkan lamaran pekerjaan.